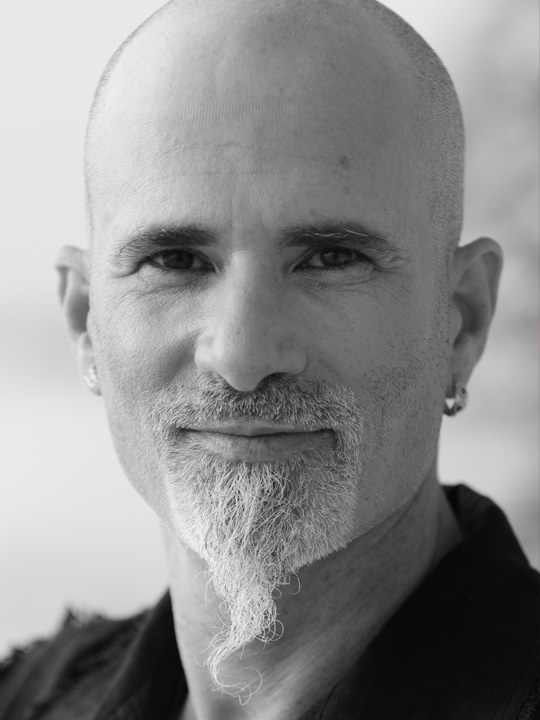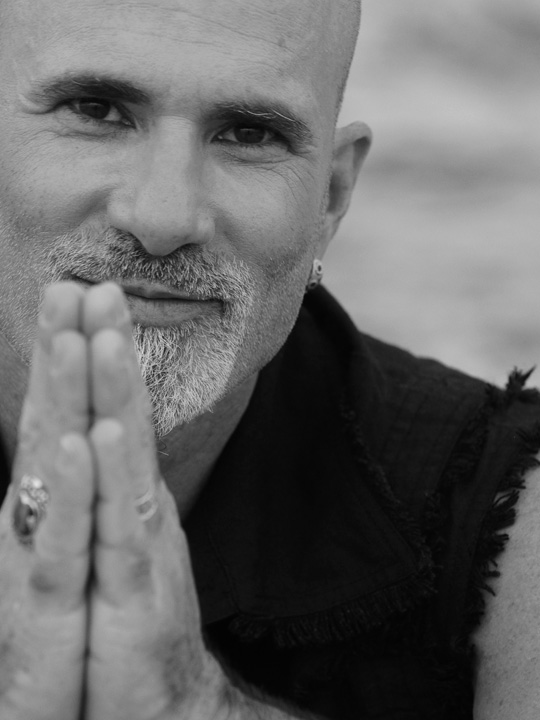 I've been singing and writing since childhood. I co-founded SHEVA, the Hebrew Arab world music ensemble with which I toured and performed all over Israel, in Europe, the U.S and in Australia, where I have resided for over a decade now. For the last 20 years I have produced music, performed and facilitated workshops focused on establishing Heart, Mind & Body connections through sacred song, vocal practices, natural healing and Interfaith prayers and gatherings.
I love exploring bridging worlds and connecting to what we call Heart. We call it Love, Freedom, God, or Truth.
Since I can remember my self I was interested in the way the mysterious is unfolding as what we call Life.
I was called a philosopher before I knew what the word meant. Attracted by the connection of Spirit and Matter, Consciousness and Music, the healing powers of Sound and the inspiration of of Intention, Natural healing, Inner learnings and creative expressions, all include in the Art of Living.
What influences me is what influences us all, the essence of Life itself.
So mysterious and vast yet touches me in very specific ways.
Nature, Silence, Songs, People.
I am drawn to Freedom and to Love and to what is on the edge of evolution,
and I find a feeling of Home more than anywhere else when I am present, wherever I am, in this present moment.
I am moved by connection, the sense of Oneness in action, whenever there is a recognition of the co-creative and collaborative nature of life. I am moved by authenticity, vulnerability and kindness. I am moved by the pulse of creation and breathing the love we are made of.
My work means to me the way in which I am fulfilling the purpose of being and thus practically being engaged with and in the world. I love what I do therefore I do what I love.
So here you can hear, read, see, be in touch and have a taste of what is being offered:
I grew up in Israel, through different and varied musical phases. I was always attracted to music. By the age of 6, I performed in the Israeli Children's Song Festival, (The Magician Song), by the age of 8 I began writing poetry, and by the age of 14 I began composing original songs. Most of my teenage years were submerged in performing with The Tel Aviv Scouts Singing Group, touring all over Israel and in Europe. I later continued to perform with the Nachal Singing group.
Exposed from an early age to various styles of music such as Middle Eastern and Arab music, South American music, folk & popular radio music and music sang in the synagogues and mosques, this ethnically diverse Israeli musical concoction initiated and educated me to be open for the multi-cultural influences and enabled my musical styles,compositions and world view to expand.
Following a year of studying philosophy, cultural theory and metaphysics combined with texts of Kabbalah & Jewish mysticism in the Tel Aviv university, I embarked on many journeys around the world. for a decade I travelled extensively & studied different traditions of philosophy, meditation, natural healing & music throughout Asia, the Americas, Europe & Israel. Music then took the role of a transformative tool, and an enhancer of Healing, Peace, Presence & conscious-awareness.
Meetings with incredible people & musicians from around the world amidst the many voyages, allowed what I perceive as the integration of music, devotion & meditation, and inspired my musical vision & fusion further.
Upon returning from India to Israel I co founded with a circle of friends the band 'Sheva'. Situated in the Galilee mountains of Northern Israel and seemingly on the fringe of the Israeli music scene, we influenced main stream artists, became a phenomenon and a voice for a whole generation. With Sheva I performed in Israel, Europe, the U.S, Canada & Australia. Sheva released 3 studio albums & 1 live album: "Live in Australia" which won the independent music awards (USA) for Best Live Album in 2007.
Over the last two decades I participated in the creation of meetings between artists & healers from around the world, reconciliation gatherings in Israel, U.S.A & Australia. I facilitate numerous workshops weaving sound, sacred song & healing
I feel blessed and grateful that some of my songs travel the world, and touch and connect people's hearts.
I live with my family in the Byron Bay area, the lush rainbow region of Northern NSW, Australia and I continue to share, in whatever way I can, that which I wish for : More of the Love we're made of, through SatSong circles, Songha workshops, Song-Initiation sessions and Hamsa (Live band co-founded with my Sheva brother Avishai Barnatan).
Over the last two decades I participate in the creation of meetings between artists & healers from around the world, reconciliation gatherings in Israel, U.S.A & Australia and facilitate numerous workshops weaving sound, sacred song & healing.
Musical Producer of MERKAVAH (with Gabriel Meyer Halevy – a Kabbalistic musical ceremony that combines holy and ancient text with tradirtional and modern musical instruments), of which his track 'Run & Returned' was nominated as finalist for best World Music track in MusicOZ AWARDS 2006.
Musical producer of HATEVA-Nature-Skin Of God, The Torah of Deep Ecology, co-created with Gabriel Meyer Halevy, featuring compositions and performances by various artists like Jai Uttal, Gil Ron Shama & Avishai Barnatan from Sheva, Shimshai & many more- in English, Spanish, Hebrew, and a twist of Arabic & Aramaic. Recorded in N.Y.C, California, Crete, Israel, Sinai, Costa Rica & Australia.
Co-producer of Mr. SLEEP & THE FLYING GREEN TOAD with Avishai Barnatan & Maneesh De Moor (World music Children's album), finalist in the Dolphin Awards for the best kid's album of 2006.
Co-producer of LAWS OF THE JUNGLE (with Avishai Barnatan), a trance-form-ambient soundtrack based on that titled book by Yossi Ghinsberg, finalist in the Dolphin awards for best album 2008, and winner of best production.
Musical Producer of AHAVA ((love) of Shavit Ravnitzky – Original Devotional Jewish music
Musical Producer of BIRTHING (Musical journey of Poetry and Affirmations for pregnancy), collaborating with my wife Nirupa Hoffman-Paiss.
A member of 'Metatron Theatre-Ritual Ensemble' and co-creator of 'Who Guards the Trees'- 1999 & 'Messiah Tree'-1966, both productions performed in the Acco Theatre Festival.
As a special projects development manager for TP Events I produced and facilitated reconciliation circles, sacred music workshops and International touring artists concerts such as David Broza, The Idan Raichel project, MC Yogi & Jai Uttal.
Co-founded Nomadic Voices with Avishai Barnatan. An acoustic fusion of contemporary & traditional themes, with which we performed in Perth, Sydney, Melbourne and in the Splendour in the Grass festival, as well as in the Byron Spirit Festival.
Co envisioned & facilitated the conception of the label and production company Globalev, with my friends Ariel Rom, Roni Hus and Gil Ron Shama, and participated in the creation of many sacred music circles, healing & interfaith gatherings and world music festivals.
Along side my work with Sheva, I collaborated with Gabriel Meyer Halevy, (Co-founder of 'Sulha'). We formed 'Amen' and performed dozens of shows and facilitated numerous reconciliation & sacred music workshops in the U.S.
By the end of 2010 I co-founded Ali Baba with Si Mullumby & Matt Goodwin (of Wild Marmalade), Greg Sheehan, Laura Targett, Avishai Barnatan & Si Darrington, a mix of Trance, Celtic & Middle Eastern music. with Ali Baba I co composed and recorded our debut and only album. We performed in the Island Vibe, Woodford & Mullumbimby Music Festivals, where we won many accolades.
In 2011 I co-produced my debut solo album in Hebrew- 'Zeh' ('This'), along with Amirel Lachish & Assaf Ayalon. The album includes collaborations with Mosh Ben Ari & Alma Zohar as well as artists from around the world including Jai Uttal, Avishai Barnatan, Gilad Dobrecky, and the Jazzy Japanese-Australian 'Akimitsu Iwase' trio. The album features 12 original songs.
Some of my highlight performances include:
Poetry Of Peace Festival (L.A and N.Y – U.S.A), Woodford Folk Festival (Australia)  Montreal Jazz Festival (Canada)  Sfinks Festival (Belgium) Ethnosur Festival (Spain) and Colors Festival (Czech Republic). (with Sheva)
Womadelade (With Yasmin Levy)
Splendour in the Grass, Byron Spirit Festival (with Nomadic Voices)
Mullumbimby Music Festival, Island Vibe, Woodford Folk Festival, Earth Freq (with Ali Baba)